Claudia LaRose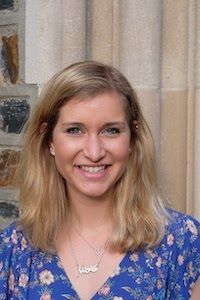 Claudia is a young professional from Waconia, Minnesota. She graduated from Duke University in May of 2020 with a B.A. in Sociology and minors in Global Health and Chemistry. She is currently applying to medical school to pursue her goal of becoming a pediatric physician committed to serving under-resourced communities.Claudia spent her first year post graduate working as a Licensed Foster Parent for young children in Houston, TX. There she was exposed to the effects of trauma and stress on individuals' well being and witnessed firsthand the widespread health disparities facing many children and families. Claudia also has four years of experience working with recently resettled refugee women in Durham, North Carolina. She helped guide and support these women as they navigated their new environments.

Claudia joined Prosperity Ready in October of 2021 as a Program Coordinator. She supports marketing initiatives and provides technical program support. Additionally, Claudia collaborates with the Founder and CEO, community members and volunteers to support the operational success of Prosperity Ready.

When she is not working, Claudia enjoys spending time outside or curling up on the couch with a good book.