Janice Warnke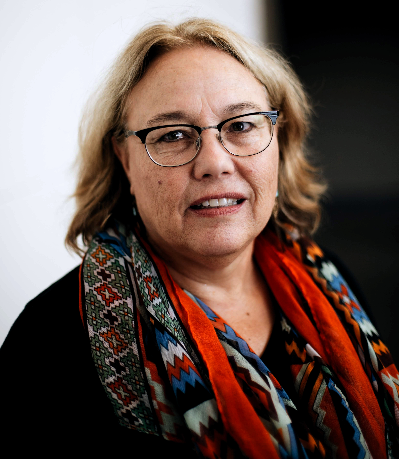 Janice Warnke brings over 25 years of Human Resources experience to Prosperity Ready.  She holds a strong belief not only in the incredible potential immigrants bring to our workforce, but the necessity of promoting their success. Organizations thrive when their people are engaged, challenged and motivated. Throughout her career Janice has focused on developing immigrant talent pools and creating opportunities for growth through education, training and career paths.
Janice is an alumnus of the Humphrey School of Public Affairs, University of Minnesota, earning a Master of Public Affairs and a Graduate Certificate in Policy Issues on Work and Pay.  This education supplemented her business experience; honing her leadership skills in non-profit management and cross sector partnerships focused on implementing strategic workforce planning to meet organizational objectives.
Janice began her career with IBM working in Customer Service, Marketing and Sales Administration which instilled a strong commitment to the voice of her customer. This commitment has endured throughout her career as her customer base evolved to include management and employees. An Operations Management role in contingent staffing with Kelly Services provided the bridge to Human Resources.
At Manufacturers' Services (MSL)/Celestica she developed expertise in workforce planning, talent acquisition, employee relations, diversity and inclusion, organization development, compensation and strategic advisor as her roles evolved from Staffing Specialist, Senior HR Generalist to HR Business Partner/Director for a $200m operation with over 750 employees.
In her role as the Site HR leader for Integer Holdings, Janice continued to demonstrate a strong commitment and expertise to diversity, equity and inclusion by growing an increasingly multicultural and immigrant workforce.  By developing career paths in operations and technical areas, she led management in promoting educational and growth opportunities to meet workforce requirements driven by accelerated business growth and demographic shifts of an aging workforce.
Outside of work, Janice has demonstrated her commitment to individual growth and development through community service. She has held leadership positions with the Girl Scouts, leading girls from Daisy's through Senior Scouts. She headed Membership Recruitment and Community Service activities for the Minneapolis Jaycees.  As President of the Minneapolis Jaycees Charitable Foundation, she led strategic planning to develop a mission focused on programming for at-risk youth in the Twin Cities. Her commitment to diversity, equity and inclusion come naturally and is demonstrated through her actions both professionally and personally.