Marianne Roy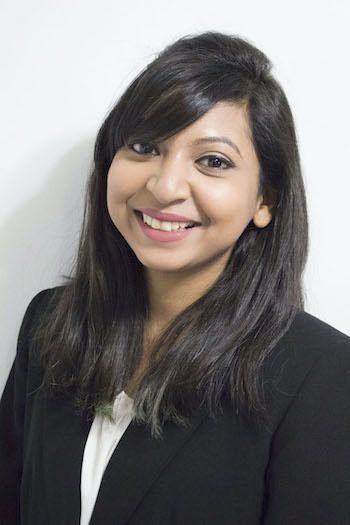 Marianne Roy is an international student from Bangladesh, conducting her studies in Minnesota for the last seven years. She is currently pursuing a Master's of Education in Instructional Technology at Saint Cloud State University. She has also achieved her bachelor's degree in Graphic Design from Saint Cloud State University. Additionally, Marianne has over seven years of work experience in Graphic Design.
Marianne has worked in several graphic design student positions at St. Cloud State University, in addition to working as a Graduate Assistant with Dean of College of Liberal Arts for a year, and two years with KVSC Radio. Marianne's experience includes developing training aids, multimedia visual aids, maintaining social media, designing marketing materials, and working with instructors and subject matter experts to prepare online materials, content, and tools to facilitate student learning.
Marianne provides learners the absolute best experience possible. Her area of expertise is leveraging technology to build training curriculums that are delivered electronically, using industry best practice methods. She is known for her tenacity, learning agility, and research capabilities. Her talents and skills have been developed through her experiences and deliberate practice.