Samuel Farrand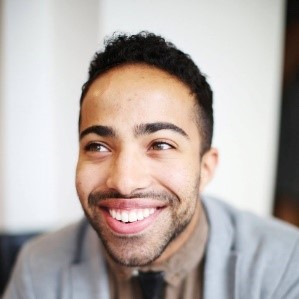 Sam Farrand serves as the Organization Development Consultant for Prosperity Ready and has been involved with the organization since its inception. Sam has been instrumental in creating a consulting model for Prosperity Ready. He has supported the development of the organizations vision, mission and values.
Highly active and passionate in the Human Resources field, Sam has acquired experience across multiple industries including beauty, real estate, nonprofit, education, and healthcare.
Sam began his career with Juut Salonspa as an Educator and Stylist. Upon returning to college, he began serving the organization as a recruiter, providing top-tier talent across 10 salons in 3 states. In 2015, Sam was recruited to CSM Corporation by Vice President of Human Resources as HR Coordinator. In this role, he provided support across the HR function, including Total Rewards, HR business partners, compliance initiatives, and talent management. In 2016, Sam held an internship with Planned Parenthood within the Organizational Effectiveness function. There, he gained experience building needs assessments, designing leadership development curriculum, and administering and tracking enterprise wide training requirements.
After completing his undergraduate degree, Sam was recruited by the Vice President of Human Capital at Rasmussen College as an Organizational Effectiveness Specialist. He designed numerous tools to aid the organization in organization development initiatives, project management, succession planning, and employee relations. Additionally, he served as a project manager for the College's internal communication function, as well as a Co-Chair to the Diversity and Inclusion Council.
Currently, Sam holds a position as a Talent Acquisition Partner for Medtronic. He is responsible for managing full-cycle recruiting across the global enterprise. Sam works directly with top executives across all global business units to source, attract and recruit top talent for support service divisions of Medtronic.
Sam is completing an M.A in Organization Development and Change from the University of St. Thomas. He graduated summa cum laude from Metropolitan State University, where he was a Reatha Clark King Scholar. There, he obtained a B.A. in Organizational Communication with minors in Human Resource Management and I/O Psychology.