Suzanne Thurler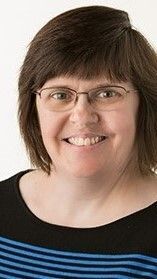 Suzanne retired from Thrivent Financial in April 2022 after spending her entire career of 37 ½ years there.  She held a variety of positions during her tenure including being a Technology Trainer and an Executive Assistant. 
When Thrivent built a new Corporate Center from 2017-2020, she was the Executive Assistant for this project. During her career, she acquired skills in the Microsoft products and in website maintenance and administration.
Suzanne now serves as a Program Coordinator for Prosperity Ready and is responsible for maintenance and administration of our job seeker programs.
Suzanne is passionate about helping others to succeed and prosper.  Her mission is summed up by a quote from Saint Teresa "A life not lived for others is not a life."