The story of potential. Hear Minnesota African immigrants share their inspiring lived experiences.
by Adam Foster Jacobs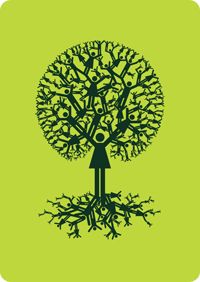 Our Vision
To enable a prosperous community where individuals, families, and organizations reach their greatest potential and live to fulfill their purpose.
Prosperity is far more than wealth. The word prosperity also means successful, flourishing, a thriving condition, ease, plenty, comfort, security, well-being, good fortune, happiness and health.
Our Mission
We develop the vast potential of immigrants, help overcome our talent shortage crisis, and empower employers to reflect the communities they serve.
The Minneapolis - St. Paul, Minnesota region is facing a talent shortage crisis along with crippling turnover. By the year 2022 we are estimated to be short 250,000 workers. Although organizations exist to champion and facilitate integration into our workforce, many barriers still exist in the immigrant employment life cycle.
Turnover costs employers $15,000 per person for hourly employees. Lack of diversity and cultural awareness is the #1 reason professionals of color would leave the Minneapolis St. Paul Minnesota region.
Our Foundation
Our organization is built on three pillars: what we value, the environment we create and the outcomes we commit to.
Our Values:

• Courage
• Discovery
• Candor
• Balance
• Encouragement

Environment We Strive For:

• Humility
• Mindfulness
• Empathy
• Belonging
• Joy

Committed Outcomes:

• Resilience
• Unity
• Fulfillment
• Abundance
• Wisdom