Ahmad Jamili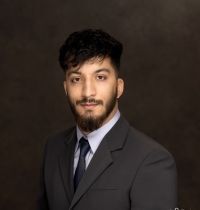 Ahmad is a young professional from Afghanistan. He completed his first year of studies for a BA in Business Administration, prior to leaving Afghanistan and immigrating to the United States.
Ahmad is a fluent English, Persian, and Pushto speaker. He also speaks some Arabic. He is currently studying Software Engineering at the University of People. His career goal is to start a nonprofit that leverages technology to build online education systems to support access to education for people in countries across the globe.
Ahmad taught English language classes for the Department of Linguistics at Salam University in Kabul, Afghanistan. He also worked as an Administration Assistant for Equal Access International, a global nonprofit with over 200 staff members.
In addition to working with Prosperity Ready, Ahmad supports his friends in Virginia who are also new arrival immigrants. When he is not working or supporting his community, Ahmad enjoys reading, working out, and spending time with his large family.