Help us fund a pilot to start developing diverse
ready-now immigrant talent for the Minneapolis St. Paul region!
We are blessed to have a donor matching your contributions up to $20,000.
Help us jump start this pilot today!
As a startup organization, our goal is to secure funding to implement a pilot to test the re-engineered immigrant employment life cycle. We are seeking a partner organization to provide a group of interested immigrants who would become candidates for employment for the pilot. We are seeking three to four local organizations in the retail, hospitality and restaurant industries to participate.
Leveraging research regarding the barriers immigrants face and employing subject matter experts in the employment life cycle, Prosperity Ready will work with partners to systematically remove the barriers and successfully prepare not only candidates but organizations.
Our goal is to raise $265,000 in order to leverage a team of subject matter experts to develop ready - now talent over the course of a nine month, three phase pilot.
Please note, if you are donating via check, please make payable to The Social Good Fund, and include Prosperity Ready on a memo line. Thank you!
The pilot timeline includes three months for each phase:
1. Preparation & Design
2. Education & Development
3. Placement & Assessment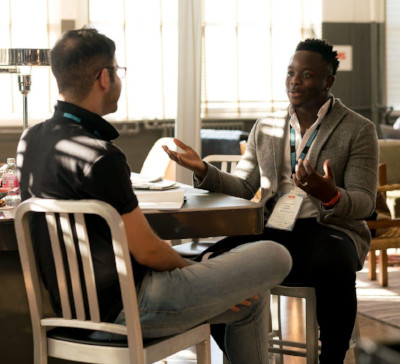 ---